Field work in Nepal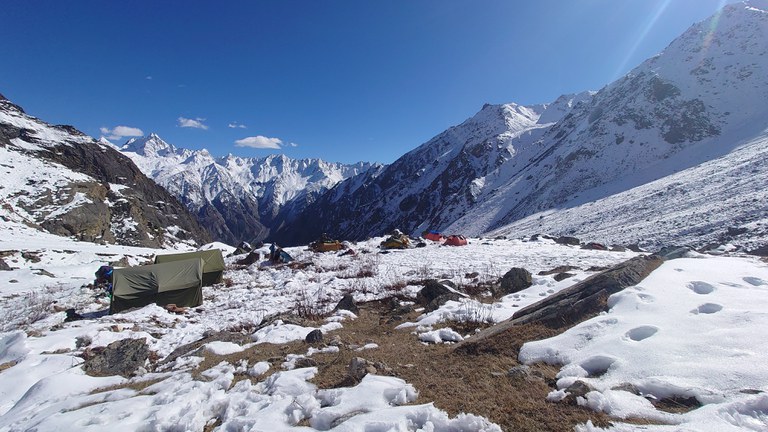 In October, a team of scientists from the Climate Research Laboratory of the Geographical Institute of the Humboldt-Universität zu Berlin (Tobias Sauter, Anselm Arndt), the Chair of Climatology of the Technical University Berlin and the Charles University Prague successfully conducted a field campaign of several weeks in the Nepalese Himalayas.
Since 2018, the consortium has been operating a weather station on the Halji glacier at above 5300 m asl in the Limi region in the far northwest of Nepal (Humla district). The weather station is currently one of the highest weather stations in Nepal, and was installed as part of the HALJI project funded by the German Research Foundation (DFG). The HALJI project focuses on the processes and assesses the risk of glacial lake outbursts (GLOFs) in this region. For example, between 2004 and 2014, Halji village was hit by six GLOFS. The research focus on the following questions:
What are the topographic, atmospheric, cryospheric, and hydrospheric conditions and processes that lead to GLOFs?
What determines the temporal variability of the occurrence of GLOFs in the Halji region?
How is the occurrence of GLOFs in the Halji region related to climate change in the Himalayan region?
Halji region is one of the most remote regions in Nepal. Due to the necessary acclimatization and the long distance, the journey by foot from Simikot to Halji took nine days. It took 15 people and 12 mules to transport all the equipment to the study area. In addition to the research activities, the exchange with the local inhabitants is and has always been of great importance for the meanwhile five field campaigns. We continue to maintain the contacts and friendships that have grown over the years.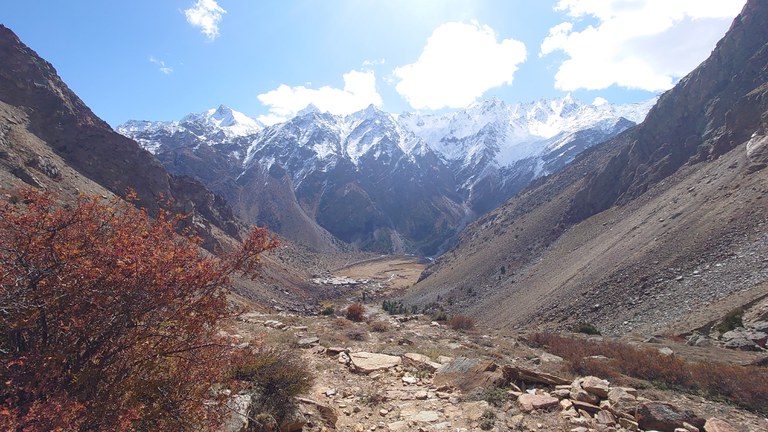 Halji valley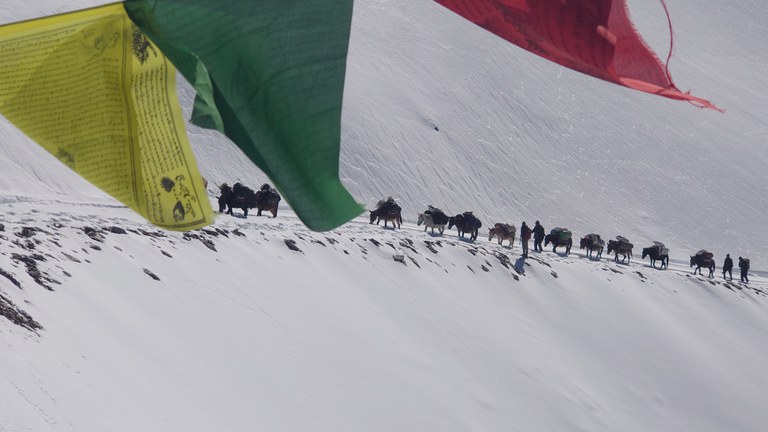 Mule convoy at Nyalu Lagna Pass, which is part of the ancient trade route to Tibet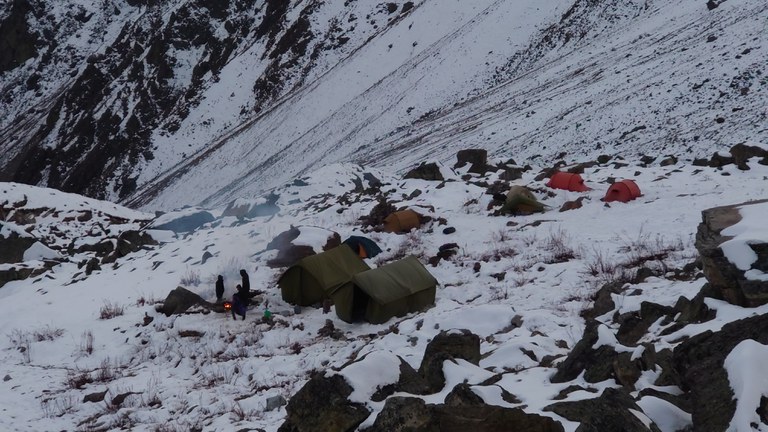 Base camp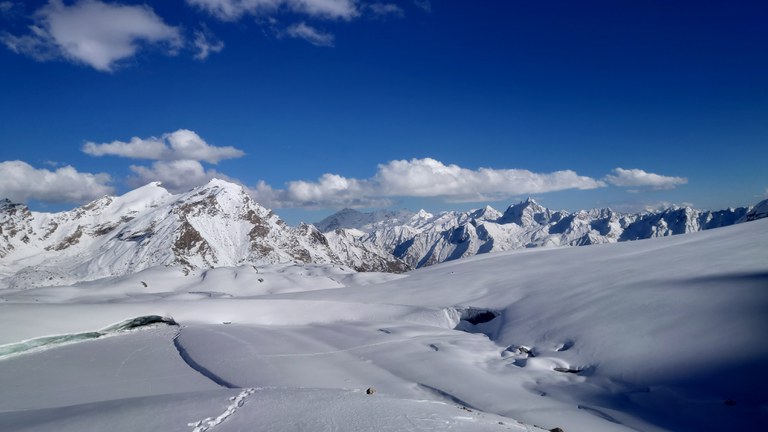 Tongue of Halji glacier and lake basin (GLOF source)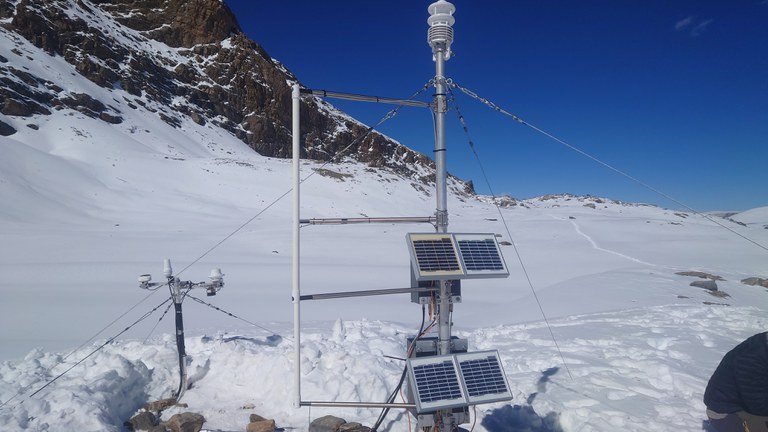 Weather station on the Halji glacier above 5300 m asl