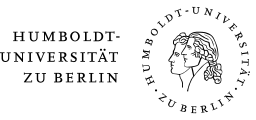 Climate Geography
Current Information
Research and teaching within Climate Geography at the Geography Department of Humboldt-Universtät zu Berlin address exchange processes and interactions between atmosphere and the underlying surfaces of natural and urban systems. We are particularly interested in
how climate, climate change and air quality are changed and modified through urban structures and resident's activities,
how climate, climate variability and climate change in glaciated regions influence the energy- and mass-balance of the cryosphere, and consequently the water budget,
how we can succeed in acquiring, modelling, and visualising spatial and temporal high-resolution variables related to geographically relevant processes, and
how hydrological systems interact with climate und climate change on local to global scales.
We are engaged in these research areas within interdisciplinary research projects together with national and international research partners.
Within teaching we provide bachelor and master modules in geography covering the full range of climate geography topics, and from fundamental introductory modules to in-depth modules with regard to targeted specializations in climatology and climate sciences.
Furthermore, we run the Alexander von Humboldt-Wetterstation in Berlin/Adlershof comprising two weather stations delivering current weather data.
Out of Climate Geography, former HU students founded the company Green Adapt for climate change adaption.