COUPLED - Operationalising Telecouplings for Solving Sustainability Challenges for Land Use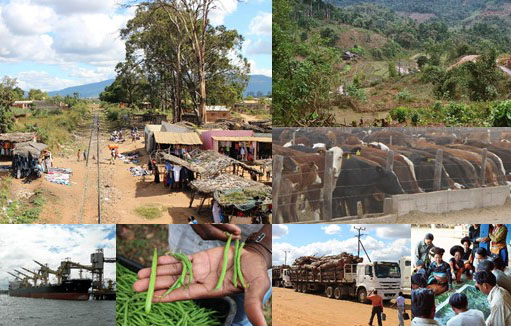 Human consumption of food and agricultural products has a significant impact on the environment and the societies in the regions where they are produced. Different sectors, consumers, businesses and politicians are increasingly demanding more environmental and social sustainable land-use both inside and outside Europe. Yet, there is increasing recognition of the limitations of current research approaches to adequately understand and address the increasing complexity of land system dynamics, which are often characterized by strong non-linearity, feedback mechanisms, and local contexts, and where places of production, trade, and consumption of land-based products are increasingly separated.
Coordinated by the Humboldt-Universität zu Berlin, COUPLED is a European training network in order to better integrate research, innovation and social responsibility framed around the concept of telecouplings.
COUPLED trains Early Stage Researchers capable of:
understanding processes and actors that influence land-use in an increasingly interconnected world
considering distant, unexpected feedbacks and spillovers and to account for their social and environmental impact
fostering new and enhanced governance measures that can shape land-use couplings to deliver more sustainable outcomes of land use decisions
See the project website for more information: coupled-itn.eu/

Funding and support:
COUPLED receives funding from the European Union's Horizon 2020 research and innovation programme under Marie Skłodowska-Curie grant agreement No 765408 (01.01.2018 - 31.12.2021).