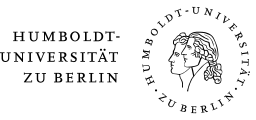 News
The increasing trade in jaguar body parts to China have drawn global conservation attention. However, we argue that the trade in soybean and beef pose far greater threats to jaguars through increasing habitat destruction and direct killing that they promote. Conservation should focus on these threats and their interactions with trafficking.
Impacts of cattle production vary among different production systems, but data on their distribution is scarce for most world regions. In this work, we combine datasets on cattle vaccination locations and land cover in a regression framework to define and map major cattle production systems in the Argentinean Dry Chaco. We also explore how cattle occurrence relates to spatial determinants. Results indicate that the region harbors about 5.5million heads. Cattle density was mainly described by the share of pasture (69.9%), cropland (28.1%) and aridity (23.8%).
Temperate grasslands are globally widespread, play an important role as carbon storage, and harbor unique biodiversity. Livestock grazing is the most widespread land use in temperate grasslands, and understanding the impact of grazing on grassland ecosystems is therefore important. However, monitoring grazing pressure and how it changes is hampered by a lack of adequate tools. The Eurasian steppe belt, extending from Eastern Europe to China has experienced marked changes in grazing pressure.
Understanding the trade-offs between biodiversity conservation and agricultural production has become a fundamental question in sustainability science. Substantial research has focused on how species' populations respond to agricultural intensification, with the goal to understand whether conservation policies that spatially separate agriculture and conservation or, alternatively, integrate the two are more beneficial. Spatial heterogeneity in both species abundance and agricultural productivity have been largely left out of this discussion, although these patterns are ubiquitous from local to global scales due to varying land capacity.
The Chiquitano dry Forest, the world's largest and best preserved tropical dry forest, has lost a staggering 1.4 million ha (~12 of its total area) to forest fires over weeks in 2019. The Bolivian government should revise the legislation encouraging agricultural expansion to protect these unique forest.
Social, burrowing mammals such as pairie dogs, ground squirrels or marmots are keystone species in grassland ecosystems. Grasslands have been converted into cropland or pastures globally, yet it remains virtually unknown how this has affected the biogeography of burrowing mammals, as efficient, broad-scale survey methods are lacking. We aimed to test whether strucutres created50 available, very-high-resolution satellite images, in order to assess rodent distribution and abundance. We identified burrows of Bobak marmot (Marmota bobak), a keystone burrowing steppe rodent, on 1300 rdandomly selected plots of 1 km diameter (78.53 ha) across the species' range (~950 000 km2) in Kazakhstan and southern Russia using Google Earth and Bing images.
Fire is an important disturbance in grassland ecosystems. Anthropogenic factors, especially land use, have drastically altered fire regimes in many regions, but how changing land-use intensity affects fire patterns remains weakly understood. Here, we reconstruct changes in fire regimes between 1989 and 2016 for the understudied Eurasian steppes, where major land-use changes happened after the dissolution of the Soviet Union in 1991. We mapped burned areas in a 540,000 km2 study region in northern Kazakhstan for 3-year periods centered on 1990, 2000, and 2015, base on all available Landsat imagery.
Large herbivores and carnivores today often only occupy small fractions of their former ranges, and restoring them is a conservation priority. Reintroductions may serve two critical goals in this context: (1) to expand and connect existing populations, or (2) to increase the number of separate populations as insurance in case individual populations are lost, for example, to disease. We developed an approach to identify reintroduction sites for both purposes, using an applied example of European bison or wisent (Bison bonasus) in Poland. Using a large occurrence dataset from all extant herds in Poland, we mapped suitable wisent habitats throughout Poland using a species distribution modelling approach. 
Tropical deforestation is a main driver of the global diversity crisis. Impact assessments typically focus on species' presence, which means impacts are detected when local extinctions have occurred - and thus when it is too late. Here, we pioneer the combined use of two approaches that can detect deforestation impacts earlier, at the level of populations (using occupancy modelling) and at the level of individuals (using stress hormonal indicators). We tested this approach for the collared peccary (Pecari tajacu) in the Argentine Chaco, a global deforestation hotspot. We used camera-trap data to model peccary occupancy in relation to woodland cover and loss, and measured glucocorticoid metabolites in peccary feces to assess individuals' stress level in deforestation areas.
Up-to-date and fine-scale habitat information is essential for managing and conserving wildlife. Studies assessing wildlife habitat commonly rely on categorical land-cover maps as predictors in habitat models. However, broad land-cover categories often do not adequately capture key habitat features and generating robust land-cover maps is challenging and laborious. Continuous variables derived directly from satellite imagery provide an alternative for capturing land-cover characteristics in habitat models. Improved data availability and processing capacities now allow integrating all available images from medium-resolution sensors in compositing approaches that derive spectral-temporal metrics at the pixel level, summarizing spectral responses over time.
As the global food system contributes significantly to global greenhouse gas (GHG) emissions, understanding the sources of GHG emissions embodied in different components of food systems is important. The collapse of the Soviet Union triggered a massive restructuring of the domestic food systems, namely declining consumption of animal products, cropland abandonment, and a major restructuring of agricultural trade. However, how these complex changes have affected global GHG emissions is uncertain. Here, we quantified the net GHG emissions associated with changes in the former Sovier Union's food systems. Changes in food production, consumption, and trade together resulted in a net emissions reduction of 7.61 Gt carbon dioxide equivalents from 1992 to 2011.
Sustainable intensification of agricultural production is expected to be an important pathway for achieving future food security while protecting the environment. Recognizing that there is no single answer to how different dimensions of intensification can be achieved sustainably, we identify opportunities for research across spatial scales. We focus specifically on research questions around advances in technology and management and suggest that progress around advances in technology and management and suggest that progress on these questions can be made by (i) improving understanding of trade-offs, especially across scales, (ii) recognition of the context-specificity of how agricultural intensification can become more sustainable, and (iii) development, access and wieder use of global datasets for integrative research.
The practice of rewilding has been both promoted and criticized in recent years. Benefits include flexibility to react to environmental change and the promotion of opportunities for society to reconnect with nature. Criticisms include the lack of a clear conceptualization of rewilding, insufficient knowledge about possible outcomes, and the perception that rewilding excludes people from landscapes. Here, we present a framework for rewilding that addresses these concerns. We suggest that rewilding efforts should target trophic complexity, natural disturbances, and dispersal as interacting processes that can improve ecosystem resilience and maintain biodiversity. We propose a structured approach to rewilding projects that includes assessment of the contributions of nature to people and the social-ecological constraints on restoration.
The effects of European consumption are being felt in Brazil, driving disastrous deforestation and violence. But the destruction can end if the European Union demands higher environmental and human rights standards on Brazilian goods. 600 EU scientists and 300 Indigenous groups agree: the time to act is now, before it's too late.
Armed conflicts are globally widespread and can strongly influence societies and the environment. However, where and how armed conflicts affect agricultural land-use is not well-understood. The Caucasus is a multi-ethnic region that experienced several conflicts shortly after the collapse of the Soviet Union, most notably the two Chechen Wars, raising the question how agricultural lands were changed. Here, we investigated how the distance to conflicts and conflict intensity, measured as the number of conflicts and the number of casualties, affected agricultural land abandonment and subsequent re-cultivation, by combining social, environmental and economic variables with remotely-sensed maps of agricultural change.
Can managing forests for storing carbon jointly achieve biodiversity conservation and climate change mitigation goals? Global and regional environmental policies often assume co‐benefits between carbon and biodiversity, but it is unclear whether this assumption holds at fine scales relevant for management. By modelling the carbon–biodiversity relationship for a broad range of taxa in temperate forests, we found that biodiversity and carbon stocks are not well‐aligned spatially at stand‐scale, and their relationship varied substantially across taxa. This suggests that forest management aimed at storing carbon may benefit some taxa but harm others, highlighting that broad‐scale co‐benefits may break down at fine scales.
As Bolivia approaches presidential elections in October 2019, the country's environmental leadership is at stake. We discuss urgent challenges and opportunities for reconciling conservation and societal needs in this mega-diverse country.
Overhunting and habitat loss acted alone or in tandem to reduce jaguar's key habitat by a third since the 1980's in the Gran Chaco. Overhunting extended over seven million hectares of jaguar habitat versus habitat loss occupying three million hectares by 2013. Larger protected areas maintained key jaguar habitat better than smaller ones, but 95% of the loss occurred in unprotected areas. Most of the remaining key jaguar habitat remains along international borders of the Chaco countries.
In this study, led by Benjamin Bleyhl, we mapped niche overlap between wild and domestic sheep to assess competition and to identify priority areas for wild sheep conservation. Niche differences indicated that competition might push wild sheep to marginal habitat.
Using time series from a space borne vegetation index and livestock statistics we mapped the mowing frequency and grassland management regimes across Europe. Our spatially-detailed maps may help to improve regionally targeted land-use and conservation policies.
We show that urbanization and agricultural abandonment are the main threats towards Europe's cultural landscapes. Cultural landscapes are sensitive to specific land-change trajectories and react differently to diverse policies, which is crucial to consider for safeguarding valuable cultural landscape in the future.
Pasture intensification holds the promise of producing more food in the same patch of land – but will future intensification relieve pressure on natural areas? Our new study suggests that the answer to this question depends largely on international trade and timely land-use planning. For example, in areas of burgeoning international trade such as Latin America, intensification will lead to increased international exports and biodiversity loss at home. To avoid such loss, land protection strategies need to adapt to region‐specific trade positions.
Mapping savannas and dry forests is challenging, but combining data from Landsat-8 and Sentinel-1 help mapping fractional tree- and shrub cover. Using these maps we revealed distinct impacts of land-use on aboveground woody vegetation.
The most comprehensive assessment of European bison habitat selection ever made reveals that European bison are pretty generalist in their habitat use. A new study, led by Tobias Kümmerle and just published in Landscape ecology used an extensive telemetry dataset from 45 individuals from five free-ranging herds in Poland to show that European bison are connected to forest, but use and select for open areas to varying degrees. This means that the potential for conflicts with agriculture is high, and that many bison populations may not be in a 'refugee status' (i.e., largely confined to forests). The study also highlights the pitfalls of generalizing from individual populations and the benefits of assessing habitat preference across populations.
We analyzed cropping frequencies in +1k irrigation dam command areas to assess benefits of reservoirs for crop production. Globally, cropping frequencies were 16% higher than rainfed control areas, but spatial variability was apparent across world regions.
Agricultural abandonment is a common land-use trend in many regions worldwide. We identified the leading spatial determinants of abandonment patterns in Europe using model-based boosting. Climate, farm management, and socioeconomic settings mainly explained abandonment. Context-specific, regionalized policies needed to mitigate abandonment outcomes.
Agriculture and forestry have transformed much of Europe – but truly wild places still exist. We have just published the map of remaining primary forest for Europe in the scientific journal 'Diversity and Distribution'. This work is the result of a pan-European collective effort involving more than 30 researchers, NGOs and institutions. The map includes 1.4 Million hectares of primary forest, and represents the first attempt to get a clear picture concerning primary forests in Europe.
We show how dense time series of satellite data can help mapping the timing of cropland abandonment more accurately, and that more in-depth information on the time substantially influences the detail of subsequent analyses.
Agricultural land abandonment is a common land-use change, yet it is challenging to distinguish agricultural abandonment from transitional classes such as fallow land at high spatial resolutions due to the complexity of change process. A new study, published in Remote Sensing of Environment and led by He Yin, proposed a new approach combining spatial and temporal segmentation to map land abandonment from dense Landsat time series in the Caucasus. This approach is able to accurately separate agricultural land abandonment from active agricultural lands, fallow land, and re-cultivation. The timing of abandonment is well captured too.
In relation to land use, concentrations of threatened species are associated to relatively little-transformed areas in the Tropics, whereas they occur in much modified areas in Europe. Considering different land-use metrics and looking at different regions separately help us to better interpret these global patterns.
This paper shows that in Argentina profits explain agricultural intensification patterns well (e.g., ranching to soybean), but not deforestation patterns. This suggests that other factors, such as cultural ties to the land, land speculation or zonation, drive expansion frontiers in the Chaco - and that profit-related policies might not be very effective in influencing deforestation rates.
We highlight areas in the Argentinian Dry Chaco where future local extinctions due to unpaid extinction debt are more likely to happen. In these areas, up to 56% and 29% of the extant birds and mammals, respectively, may go locally extinct if conservation actions are not implemented soon.
Our PhD student Asunción Semper-Pascual has recently carried out her fieldwork in the Argentinian Dry Chaco to collect data for one of her thesis chapters. Here you can find a report of her experience.
Land use is a key driver of global environmental change but it remains poorly considered in the current generation of Earth System Models. A new paper, led by Julia Pongratz and just published in Global Change Biology, systematically evaluates ten land management practices, from forestry harvest, to crop species selection, tillage, and fire management regarding their importance as well as technological and data challenges in terms of the possibility of implementing them in Earth System Models. Several "low-hanging fruits" exist, particularly crop and forestry harvest and fertilization, but making use of these opportunities requires a closer collaboration between land use and modelling communities.
Land-cover maps are the basis for many analyses in ecology, conservation and land system science. The quality of these maps is thus an important determinant of the quality of downstream analyses, but quantifying these impacts is often difficult. A new study, published in Global Change Biology and led by Lyndon Estes, uses a unique ground-truth dataset from southern Africa to systematically assess errors in land cover maps at various resolutions, and how these impact subsequent analyses – from understanding carbon stocks, evapotranspiration, to crop production and household food security.
European bison (Bison bonasus) were historically part of the fauna of Germany, yet the species and the role it played in ecosystems were lost until their recent reintroduction. In a study using the largest dataset of European bison occurrence points ever collected we mapped habitat suitability and identified candidate sites for reintroductions throughout Germany. Our results suggest that suitable European bison habitat is widespread in Germany, but mainly occurs in small, and often isolated patches. However, we identified a few promising candidate sites for larger populations of European bison, characterized by low human population density and fragmentation, existing protected areas, and a high potential for nature tourism.
As part of our recent paper by Kehoe et al. (2017), we developed a global 1km land systems map that delineates between the major land use classes and includes low, medium, and intensive cropland and pasture. The map also includes natural areas suitable and not suitable for future cropland expansion.
We are now accepting applications for a new PhD position in our lab. The PhD position will be in the context of our newly funded European PhD Training Network COUPLED (http://coupled-itn.eu). The focus of this graduate school will be on operationalizing the telecouplings concept in order to assess and solve sustainability challenges connected to land use. Recruiting has started, the application deadline is 24 November, 2017.
We use land-use/cover change maps, interviews and expert knowledge to identify different agricultural frontiers across the Chaco. Analyzing these frontiers reveals that existing land rent theory does not explain the land-use dynamics in the Chaco without appropriately considering the different actors levels.
In order to protect the last old-growth forests, you need to know where they are! We will present our 'Map of primary forests of Europe' at the Conference for protection of old growth forest in Europe (Brussels, 13-14th September 2017).
We highlight the hot spots around the world that are most susceptible to agricultural development. We find up to a one third loss of terrestrial species and abundance in the tropics. Sub-Saharan Africa is particularly at-risk and has only half the protected area coverage of potentially high risk agricultural development areas as Latin America.
The South American dry Chaco is losing forests at an alarming rate. This new study provides more evidence that while cattle ranching appears to be the dominant proximate cause for deforestation, ultimately the global soybean boom may drive deforestation in the Chaco.
Combining data on biodiversity, land-use change and production across different land-tenure regimes in the Chaco shows that no single land-tenure regime is able to minimize trade-offs between production and environmental outcomes best, emphasizing the need for spatially adapted zoning strategies to limit deforestation in the Chaco.
Here are some impressions of our lab excursion to the Polish Bieszczady Mountains in the outer Eastern Carpathians. As part of a study project, students were trained in field data collection. There was also time to experience the astonishing wilderness of the Bieszczady area with visits to beautiful landscapes, and exciting wildlife observations.
The network "Operationalising Telecoupling for Solving Sustainability Challenges for Land Use" (COUPLED) is a joint graduate school of HU Berlin, other European universities and partner organizations from business and civil society that is funded by the EU. The program is to run until 2022 and will train outstanding PhD students in trans- and interdisciplinary concepts and methodologies within the framework of excellent research projects. The focus is on the concept of telecouplings, which helps to explain drivers and outcomes of land use change by investigating the interrelationship between different actors, drivers, and feedback over long distances. The research will be conducted in close cooperation with companies, NGOs, international organizations and administrative bodies in order to better integrate research, innovation and social responsibility.
In this paper we used the Landsat 8 record to classify land cover for the entire Caucasus ecoregion (70 Mha). Based on the land cover we identified numerous large mammal corridors among protected areas, but also widespread bottlenecks within the corridors that indicate limited functioning. Our study highlights how remote sensing can support connectivity analyses across large areas, one of the key instruments in conservation planning.
Our letter in Science magazine highlights the importance of the large & diverse Gran Chaco, a dry forest ecoregion in urgent need of higher conservation attention.
Land-use change is a major driver of climate change, and in the South American Chaco agricultural expansion and intensification has been rampant during the last 30 years. Further, from a carbon perspective the Chaco is of similar importance as other global frontiers, though receives substantially less attention in policy arenas.
Shocks can affect land systems in major ways. Warfare is a globally frequent shock, sometimes causing severe land-use change. This review suggests, though, that these changes are not unidirectional and much remains to be learned as the number of existing studies is low.