Ongoing research projects in the Conservation Biogeography Lab include:
ŁośBonasus-Crossing! - The return of European bison and moose

European bison and moose once roamed the forests of Europe. Habitat loss, hunting and poaching led to the extermination of the bison in Poland and Germany, and only few moose were able to survive in the Polish forests. Since then, breeding and reintroduction programs as well as improved protection regulations contributed to the gradual population recoveries of both species in Poland, from where they are increasingly finding their way towards Germany. The project "ŁośBonasus-Crossing!" was launched in 2019 to initiate cross-border cooperation for the protection and management of moose and bison, and to strengthen public acceptance for the return of these large herbivores.
EcoSpy: Leveraging the potential of historical spy satellite photography for ecology and conservation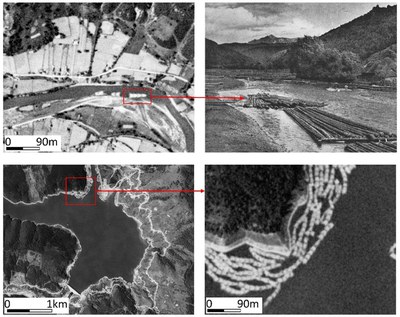 In EcoSpy we pioneer the broad-scale use of recently declassified historical, global, high-resolution spy satellite photographs from the Cold War era (Corona) to extend the temporal scale of ecological and conservation remote sensing studies as far back as the 1960s. We enhance the long-term understanding of ecological processes and extend availability of high resolution remotely sensed data by two decades prior to Landsat. 
Caucasus Project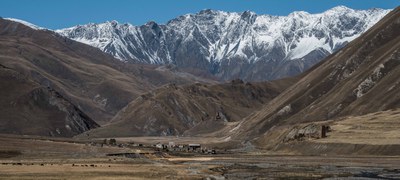 The Caucasus Ecoregion, at the intersection of Europe, Middle East, and Central Asia is one of the most biologically diverse and culturally rich regions on Earth. It was among the first areas in the world to be listed as a 'biodiversity hotspot', owing to its unique but endangered biodiversity. In our Caucasus work, we carry out research, academic and  technical capacity building, and evidence-based decision support for conservation planning.
ReForCha: Continuous satellite-based indicators for mapping subtropical forest degradation and its environmental impacts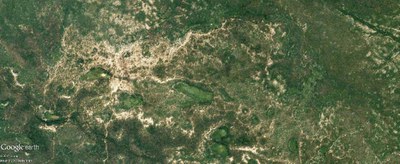 Using the Dry Chaco in Argentina as an example, we develop advanced remote sensing methods and indicators to map forest degradation, assess effects of forest dynamics on soil degradation and salinization, and evaluate forest protection policies.
COUPLED - Operationalising Telecouplings for Solving Sustainability Challenges for Land Use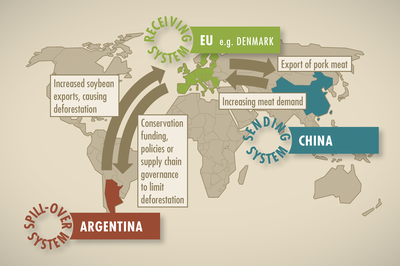 COUPLED is a European Training Network (H2020) to put the research approach of TELECOUPLING into action for solving sustainability challenges for land use. It aims to understand processes and actors that influence land use in an increasingly interconnected world.