Projects
Ongoing research projects in the Conservation Biogeography Lab include:
PASANOA - Pathways to sustainable land management in Northern Argentina
PASANOA provides new insights into the trade-offs and synergies between agricultural production, ecosystem services provisioning and biodiversity in the Argentine Chaco, Focusing on the part of the Argentine Chaco.
Trade-offs between agriculture and biodiversity conservation in the South American Chaco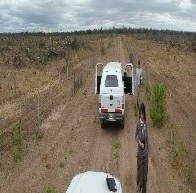 The project assesses effects of land-use change for the entire Argentine Chaco by making full use of the Landsat image archive to reconstruct land-use change for the last 40 years for the Argentine Chaco.
ReForCha: Continuous satellite-based indicators for mapping subtropical forest degradation and its environmental impacts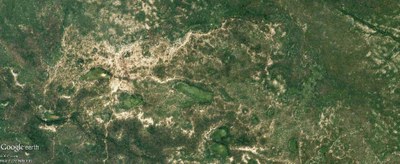 Using the Dry Chaco in Argentina as an example, we develop advanced remote sensing methods and indicators to map forest degradation, assess effects of forest dynamics on soil degradation and salinization, and evaluate forest protection policies.
BD4Future
Within BD4Future, we assess the interplay of main drivers of biodiversity loss across larger spatial scales by establishing eco-regional linkages between the Cerrado, the Chaco, and the Amazon, with the goal to identify policy and planning tools to monitor, identify and avert tipping points.
COUPLED - Operationalising Telecouplings for Solving Sustainability Challenges for Land Use

COUPLED is a European Training Network (H2020) to put the research approach of TELECOUPLING into action for solving sustainability challenges for land use. It aims to understand processes and actors that influence land use in an increasingly interconnected world.
FORESTS and CO - Co-Benefits and Conflicts between CO2 sequestration and biodiversity conservation in European Forests
Forest abd CO provides new insight into the synergies and trade-offs between carbon and biodiversity in forests and develop methods to map these trade-offs. From a policy perspective, it contributes to key policy goals on curbing climate change and biodiversity loss.
BALTRAK - Balancing trade-offs between agriculture and biodiversity in the steppes of Kazakhstan
BALTRAK quantifies spatio-temporal trends in land use and fire in Kazakhstan. As a partner of this project, the Conservation and Biogeography Lab is responsible for the remote sensing work, species distribution modelling and trade-off analyses.
Caucasus Project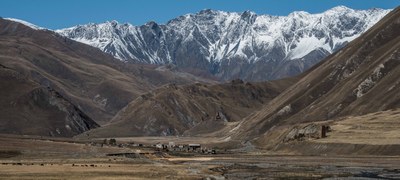 The Caucasus Ecoregion, at the intersection of Europe, Middle East, and Central Asia is one of the most biologically diverse and culturally rich regions on Earth. It was among the first areas in the world to be listed as a 'biodiversity hotspot', owing to its unique but endangered biodiversity. In our Caucasus work, we carry out research, academic and technical capacity building, and evidence-based decision support for conservation
                                      planning.