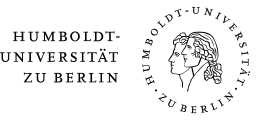 Current Publications
Asante, L./ I. Helbrecht (in press): Seeing through African protest logics: A longitudinal review of continuity and change in protests in Ghana. In: Canadian Journal of African Studies
Asante, L.A./ Ehwi, R.J. (2016) Ex-Post Analysis of Land Title Registration in Ghana since 2008 Merger: Accra Lands Commission in Perspective, Sage Open, Vol. 6(2), 1 – 17.
Asante, L.A./ Sasu, A./ Gavu, E.K. (2016) Physical Access for Persons with Disability in Rented Houses in Ghana: Evidence from Compound Houses in Selected Neighbourhoods in Kumasi, Developing Country Studies, Vol. 6(3), pp. 60 – 75.
Dirksmeier, P. (2017) Sexism in the postcolonial society of Mauritius: the role of metropolisation and communalism. Applied Geography 79, S. 179-186.
Dirksmeier, P. (2017) Freundschaft – ein Beitrag zum private turn in der Sozialgeographie. Geographische Zeitschrift 105 (1), S. 30-51.
Dirksmeier, P. (2016) Providing places for structures of feeling and hierarchical complementarity in urban theory: Re-reading Williams´ The Country and the City. Urban Studies 53 (5), S. 884-898.

Füller, H. (2016) Pandemic cities. Biopolitical effects of changing infection control in post-SARS Hong Kong. In: Geographical Journal (early view) DOI: 10.1111/geoj.12179
Helbrecht, I./ F. Weber-Newth (2018): Recovering the politics of planning. Developer contributions and the contemporary housing question. In: city: analysis of urban trends, culture, theory, policy, action DOI 10.1080/13604813.2018.1434301
Helbrecht, I. (2018) Gentrification and Resistance. Researching Displacement Processes and Adaption Strategies. Wiesbaden: Springer VS
Helbrecht, I. (2017): Die Wiederkehr der Städte: Ursachen und Konflikte der Nachverdichtung und Gentrifizierung in Städten., In: Zehfuß, J. (Hrsg.): Braunschweiger Brandschutz-Tage 2017. 31. Fachtagung Brandschutz bei Sonderbauten 13. U. 14. September. Tagungsband. Brauschweig, S. 243-250 = Institut für Baustoffe, Massivbau und Brandschutz H. 232
Helbrecht, I./ F. Weber-Newth (2017) Die Abschöpfung des Planungsmehrwerts als Re-Politisierung der Planung? Eine neue Perspektive auf die aktuelle Wohnungsfrage. In: sub\urban. zeitschrift für kritische stadtforschung 5, H. 1. S. 61-86
Helbrecht, I./ E. Iszak/ P. Dirksmeier/ B. Marton/ S. Schlüter (2017) The changing nature of labour protest. Comparing the fragmentation of protest rituals on May 1st in Berlin and Budapest. In: Hungarian Statistical Journal 66, 2, 1-16
Helbrecht, I. (Hg.) (2016) Gentrifizierung in Berlin. Verdrängungsprozesse und Bleibestrategien. Bielefeld: transcript Verlag.
Helbrecht, I. (2016) Gentrification und Verdrängung. In: I. Helbrecht (Hg.): Gentrifizierung in Berlin. Verdrängungsprozesse und Bleibestrategien. Berlin: Transkript, S. 9-16.

Helbrecht, I./ S. Schlüter (2016) Sozialstruktur und Umweltgerechtigkeit. In: Senatsverwaltung für Stadtentwicklung und Umwelt (Hg.): Umweltgerechtigkeit im Land Berlin. Arbeits- und Entscheidungsgrundlagne für die sozialräumliche Umweltpolitik. Basisbericht 2016 (Entwurf). Berlin, S. 48-59.

Lennartz, C./ I. Helbrecht (2018): The links between the housing careers of younger adults and intergenerational support in Germany's "society of renters". In: Housing Studies. DOI: https://doi.org/10.1080/02673037.2017.1338674

Mackrodt, U./ Lerch M. (2017) Planung ist, was Planer tun? Ein Plädoyer für die verstärkte Beachtung von förderbasierter Planungspraxis jenseits des Planungsressorts. Raumforschung und Raumordnung 75 (1), 19-29. doi: 10.1007/s13147-016-0467-7 

Sommer, C. / I. Helbrecht (2017) "Seeing like a tourist city: how administrative constructions of conflictive urban tourism shape its future", Journal of Tourism Futures, Vol. 3 Issue: 2, pp.157-170, https://doi.org/10.1108/JTF-07-2017-0037
Sommer, C. (2018) Stadttourismus neu denken. Worauf es bei der Arbeit an einem stadtverträglichen Tourismus ankommt. In: Forum Wohnen und Stadtentwicklung (Ausgabe Nr. 2/2018) https://www.vhw.de/publikationen/forum-wohnen-und-stadtentwicklung/aktuelle-ausgabe/
Weber-Newth, F./ I. Helbrecht (in press, 2018): The Production of Housing Policies through Performativity: Understanding the Emergence of new State Inter-ventions in Berlin. In: Jahrbuch StadtRegion
Weber-Newth, F./ S. Schlüter/ I. Helbrecht (2017): London 2012. `Legacy' as trojan horse. In: ACME. An International Journal for Critical Geography 16, No. 4, p. 713-739

Weber- Newth, F. (forthcoming 2017) 'Contesting Community on London's Olympic Fringe'  in A Hollow Crown: London 2012 and the Post Olympics (Palgrave Macmillan, eds. Phil Cohen & Paul Watt).