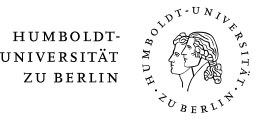 Dr. Malika Virah-Sawmy
Status

 

E-Mail

 

Office location

Phone

 

Visiting Scientist

 

 

Rudower Chaussee 16, Room 2'105

+49 (0)30 2093-5394
Terrleben.
My current or prospective projects in Science-Policy include:
Use scenarios and games in sustainability, with ETH Zurich and several universities, boundary organizations and NGOs.

Assessing what constitutes eco-labels (certification) credibility license to operate, with university partners.

Developing games to tackle with wildlife trade, with ETH Zurich and other NGOs.

Using games to assess conservation impacts, with ETH Zurich and donor organizations.

Working with small holders in the Congo to improve agricultural supply chain.
Curriculum Vitae
| | |
| --- | --- |
| 2018 | Founder, Inspire, a spin-off of ETH Zurich, and Terrleben, both offering facilitated and systems approaches to support multi-stakeholder initiatives and development projects run by NGOs, university and corporates |
| 2015 - 2017 | Science-Policy Lead in Sustainable Consumption and Production, Luc Hoffmann Institute, WWF International, Geneva. |
| 2009 - 2012 | Conservation Coordinator, WWF Madagascar and Western Indian Ocean, Madagascar. |
| 2000 - 2004 | Project Coordinator, Mauritian Wildlife Foundation |
Publications
Durán AP, Green JHM, West CD, Visconti P, Burgess ND, Virah-Sawmy M, Balmford A. (2018) Putting species back on the map: devising a robust method for quantifying the biodiversity impacts of commodity-driven land conversion. Global Change Biology (in print).
Wyborn, C. including Virah-Sawmy, M. Did we have an impact? : Wresting the complexity of evaluation for organisations at the boundary of science, policy and practice. Conservation Biology (in print).
Joppa et al., including Virah-Sawmy, M (2016). Filling the Biodiversity Threat Gaps. Science 352, (6284), 416-418
Virah-Sawmy, M. et al. (2015). A landscape vulnerability framework for identifying integrated conservation and adaptation pathways to climate change: the case of Madagascar's spiny forest. Landscape Ecology 31 (3), 637-654
Virah-Sawmy, M. Growing inclusive business models in the extractive industries: Demonstrating a smart concept to scale up positive social impacts. The Extractive Industries and Society 2 (4), 676-67
Virah-Sawmy, M, Stoklosa, J, Ebeling J. (2015). A probabilistic scenario approach for developing improved Reduced Emissions from Deforestation and Degradation (REDD+) baselines. Global Ecology and Conservation 4, 602-613
Virah-Sawmy, M. (2015). Extinct Madagascar: Picturing the island's past. The Holocene 25, 3. 
Gardner CJ, Virah-Sawmy M, et al (2015). Oblique aerial photography: a novel tool for the monitoring and participatory management of protected areas. Parks 21, 13-28
M. Virah-Sawmy et al. (2014) Mining and biodiversity offsets: A transparent and science-based approach to measure "no-net-loss". Journal of Environmental Management 143, 61-70
CJ Gardner, M Virah-Sawmy et al. (2013) Protected areas for conservation and poverty alleviation: experiences from Madagascar.. Journal of Applied Ecology 50, 1289-1294
M Virah-Sawmy et al. (2013). The Durban Vision in practice: participatory governance in Madagascar's new protected areas. In I Scales (editor). Madagascar at Crossroads. Earthscan publication, UK
H Lawton-Smith, S Romeo and M Virah-Sawmy (2012). Business and professional networks: scope and outcomes in Oxfordshire. Environment and Planning A 44, 1801-1818.
M Virah-Sawmy and J Ebeling (2010). The difficult road toward real-world engagement: conservation science and mining in southern Madagascar. Conservation Letters 3, 288-289.
M Virah-Sawmy, KJ Willis and L Gillson (2009). Does heterogeneity enhance resilience to rapid climatic changes? Sea-level rise and ecological dynamics in Madagascar's hottest hotspot. Ecological Monograph 79, 557–574.
M Virah-Sawmy (2009). Ecosystem Management in Madagascar during global change. Conservation Letters 2, 163-177.
M Virah-Sawmy, M Bonsall and KJ Willis (2009). 'Tales of Symphonia': extinction dynamics in response to past climate change in Madagascan rainforests. Biology Letters 5, 821-825
M Virah-Sawmy, KJ Willis and L Gillson (2009). Evidence for drought and forest declines during the recent megafaunal extinctions in Madagascar. Journal of Biogeography 37, 506 – 519
M Virah-Sawmy et al. (2009). Rapid forest degradation in a Mauritian rainforest following 60 years of invasion. Oryx 43, 599–607.
M Virah-Sawmy, KJ Willis and L Gillson (2009). Threshold Response of Madagascar's littoral forest to sea-level rise. Global Ecology and Biogeography 18, 98-100.
J Ebeling, M Virah-Sawmy and P Moura Costa (2009). Using international carbon markets to finance forest restoration while mitigating climate change. In F.A. Comín (editor). Ecological Restoration: A Global Challenge. Cambridge University Press-CSIC
KJ Willis, L Gillson and M Virah-Sawmy (2008). Nature or nurture: the ambiguity of grasslands in Madagascar. Journal of Biogeography 35, 1741-1742.