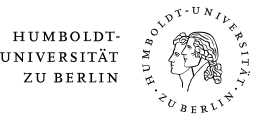 Fight Fire with Trade
Laura Kehoe, Tiago N.P. dos Reis, Patrick Meyfroidt, Simon Bager, Ralf Seppelt, Tobias Kuemmerle, Erika Berenguer, Michael Clark, Kyle Frankel Davis, Erasmus K.H.J. zu Ermgassen, Katharine Nora Farrell, Cecilie Friis, Helmut Haberl, Thomas Kastner, Katie L. Murtough, U. Martin Persson, Alfredo Romero-Munoz, Chris O'Connell, Viola Valeska Schafer, Malika Virah-Sawmy, Yann le Polain de Waroux & Joseph Kiesecker
Summary:
Our three tenets of sustainable trade—inclusion, transparency, and enforcement—are widely applicable and provide policymakers, producers, consumers, and the wider international community with a clear and practical pathway toward supporting human rights, a habitable climate, and a healthy environment.
 
Abstract:
Trade agreements could help to protect human rights, critical ecosystems, and the climate—but only if sustainability becomes a cornerstone of international trade. The EU-Mercosur trade agreement fails to meet our
three tenets of sustainable trade agreements: (1) inclusion of local communities, (2) transparency mechanisms to trace commodities and provide open-access information, and (3) enforcement to legally uphold sustainability commitments.
Link to the manuscript: https://doi.org/10.1016/j.oneear.2020.08.013
Citation: Kehoe et al, (2020), Inclusion, Transparency, and Enforcement: How the EU-Mercosur Trade Agreement Fails the Sustainability Test, One Earth