Biogeography field trip to the Polish Carpathians
Here are some impressions of our field trip to the Bieszczady Mountains where students were trained in field data collection.
We've recently come back from our lab excursion to the Polish Bieszczady Mountains in the outer Eastern Carpathians. The field trip was the core of the yearly Field Methods in Biogeography class, where students get some hands-on experience on how to collect field data. This year, student groups were examining edge effects between forest and grassland as well as land use intensity effects on pollinators and plant composition in grasslands. There was also time to experience the astonishing wilderness of the Bieszczady area with visits to beautiful landscapes, and exciting wildlife observations. A big thanks for their support again goes to our Polish partners from the University of Agriculture and Jagellonian University in Kraków!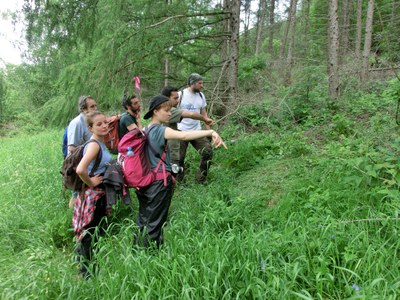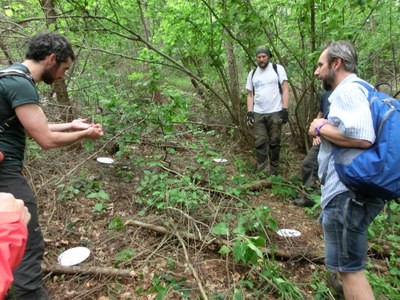 Students set up plots with beetle traps on the edge and inside the forest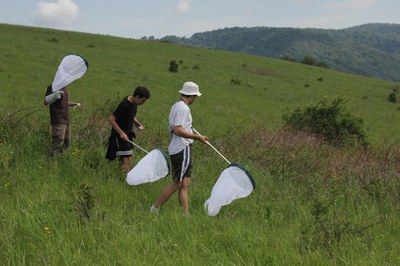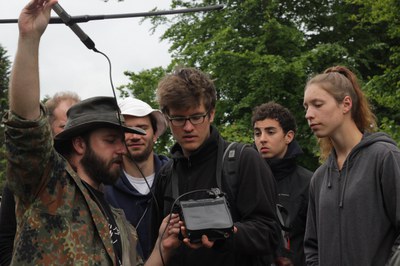 Sampling of pollinators                                                  Demonstration of good old radio telemetry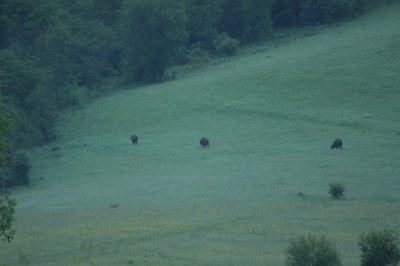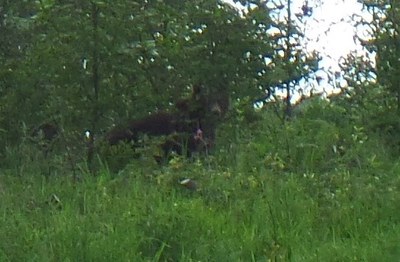 Setting out to a hunting tower in the middle of the             Surprise(d) visitor
night is rewarded with the sight of wild bisons